Unlocking the Asian Market via Ohmyhome.com
Bellevue, WA – October 3rd, 2023 – eMediaLinks LLC
We are excited to announce a new partnership with Ohmyhome.com to offer our services across Asia. As a Nasdaq-traded company, Ohmyhome is one of our most critical portals in the Asian market.
Through this valuable partnership, we can now extend the reach of our solutions to ohmyhome's extensive audience and listings database in the region. We are honored to be working with such an established and successful platform.
Below is the official press release from Ohmyhome outlining this strategic collaboration. We are proud to be teaming up with a key player in Asian real estate technology. This alliance aligns perfectly with our goals for expansion in the Asian market.
We look forward to integrating our solutions with the services of Ohmyhome. Together, we can provide even greater value to real estate professionals and home buyers and sellers across Asia.
Exciting news! 📣 We are teaming up with eMediaLinks, who has an exclusive partnership with House.sina in North America and with the North America division of Weibo, a social behemoth in the global Mandarin-speaking community. This partnership opens up two-way opportunities between Southeast Asia and North American markets and fills cross-border property demand. We are proud to be at the forefront of a groundbreaking partnership that makes borderless property transactions an accessible and seamless experience for all. Experience the strategic proptech partnership Discover North American properties for sale, brought to you by Ohmyhome and eMediaLinks: https://lnkd.in/g-8Ec9a6  Read our press release below.
ohmyhome – house.sina.com
Ohmyhome Announces Partnership to Bring Southeast Asia Properties Globally and Connect International Properties with eMediaLinks, An Exclusive Partner with House.sina in North America and Weibo North America
Singapore, Oct. 03, 2023 (GLOBE NEWSWIRE) — Ohmyhome Ltd. ( NASDAQ: OMH , " Ohmyhome ", "the Company "), a one-stop-shop property technology platform providing end-to-end property solutions and services for buying, selling, renting, and renovating homes, is pleased to announce a partnership witheMediaLinks , a Bellevue, Washington-based global real estate marketing company who has an exclusive partnership with house.sina.com in North America and with the North America division of Weibo , one of the largest social networks in the Mandarin-speaking community globally, with 599 million monthly active users and 258 million average daily active users as of June 2023.
According to the U.S. Department of States, there are more than 4,500 U.S. companies registered in Singapore and the United States is the largest foreign investor in Singapore, with about $270 billion in direct investments. The bilateral free trade agreement (FTA) with Singapore has also made Singapore the US's largest trading partner in Southeast Asia, supporting approximately 215,000 American jobs.
This Partnership enables Ohmyhome to market properties and investment opportunities in Southeast Asia to a vast audience of interested buyers throughhouse.sina.com and Weibo North America. The Partnership further connects Ohmyhome to the global stage and allows its customers to explore properties in the USA, and allows homeowners and agents from the US to market to potential Singapore buyers.
The international portal is now live and accessible via: http://sinaweiborealestate.com/ohmyhome-north-America/
Rhonda Wong, CEO of Ohmyhome , said "With the ever changing geopolitical dynamics and shifting of global supply chain, we are seeing increasing interests from customers looking to move their businesses and homes outside of their home country in the post-pandemic world. As Southeast Asia continues to be a hotspot for business and investment, we are proud to partner with eMediaLinks and Weibo North America, a leading social media network amongst the Mandarin-speaking users globally, to accelerate demand and boost business opportunities for Ohmyhome. For customers who are interested in properties in Singapore, and Malaysia, you will be serviced by our experienced and dedicated team to help you through a seamless experience from the start to the end of your property purchase or investments."
This partnership is expected to contribute to Ohmyhome's sales revenue in Singapore's private residential segment. Revenue per transaction in the private market is significantly larger than in the HDB market, and therefore is expected to contribute to revenue growth and accelerate the company's path to profitability.
Matt Bonds, Founder and CEO of eMediaLinks shared "As Southeast Asia continues to be a hotspot for business and investment, we are proud to partner with Ohmyhome, the leading property transactions technology SuperApp in SouthEast Asia, to accelerate property demand in the USA. Our customers who are interested in properties in SouthEast Asia can now be serviced by an experienced and dedicated company from the start to the end of their property purchase and investments."
About Ohmyhome
Ohmyhome is a one-stop-shop property technology platform in Singapore that provides end-to-end property solutions and services for buying, selling, renting, and renovating homes. Since its launch in 2016, Ohmyhome has transacted over 14,500 properties. It is also the highest-rated property transaction platform, with more than 8,000 genuine reviews with an average rating of 4.9 out of 5 stars.
Today, Ohmyhome is the first Singaporean company listed in the US in 2023 and the first women-only founded Proptech company listed in the US.
Ohmyhome is dedicated to bringing speed, ease, and reliability to property-related services and to becoming the most trusted and comprehensive property solution for everyone.
For more information, visit: https://ohmyhome.com/en-sg/
About Weibo
Weibo is a leading social media for people to create, share and discover content online. Weibo combines the means of public self-expression in real time with a powerful platform for social interaction, content aggregation and content distribution. Any user can create and post a feed and attach multi-media and long-form content. User relationships on Weibo may be asymmetric; any user can follow any other user and add comments to a feed while reposting. This simple, asymmetric and distributed nature of Weibo allows an original feed to become a live viral conversation stream.
Weibo enables its advertising and marketing customers to promote their brands, products and services to users. Weibo offers a wide range of advertising and marketing solutions to companies of all sizes. The Company generates a substantial majority of its revenues from the sale of advertising and marketing services, including the sale of social display advertisement and promoted marketing offerings. Designed with a "mobile first" philosophy, Weibo displays content in a simple information feed format and offers native advertisement that conform to the information feed on its platform. To support the mobile format, Weibo has developed and has been continuously refining its social interest graph recommendation engine, which enables its customers to perform people marketing and target audiences based on user demographics, social relationships, interests and behaviors, to achieve greater relevance, engagement and marketing effectiveness.
Safe Harbor Statement
This press release contains forward-looking statements. In addition, from time to time, we or our representatives may make forward-looking statements orally or in writing. We base these forward-looking statements on our expectations and projections about future events, which we derive from the information currently available to us. Such forward-looking statements relate to future events or our future performance, including: our financial performance and projections; our growth in revenue and earnings; and our business prospects and opportunities. You can identify forward-looking statements by those that are not historical in nature, particularly those that use terminology such as "may," "should," "expects," "anticipates," "contemplates," "estimates," "believes," "plans," "projected," "predicts," "potential," or "hopes" or the negative of these or similar terms. In evaluating these forward-looking statements, you should consider various factors, including: our ability to change the direction of the Company; our ability to keep pace with new technology and changing market needs; and the competitive environment of our business. These and other factors may cause our actual results to differ materially from any forward-looking statement.
Forward-looking statements are only predictions. The forward-looking events discussed in this press release and other statements made from time to time by us or our representatives, may not occur, and actual events and results may differ materially and are subject to risks, uncertainties, and assumptions about us. We are not obligated to publicly update or revise any forward-looking statement, whether as a result of uncertainties and assumptions, the forward-looking events discussed in this press release and other statements made from time to time by us or our representatives might not occur.
For more information
Investor Contact:
Skyline Corporate Communications Group, LLC
Scott Powell, President
One Rockefeller Plaza, 11th Floor
New York, NY 10020 USA
Office: (646) 893-5835 x2
Email: info@skylineccg.com
Visit the Investor Relation Website: ir.ohmyhome.com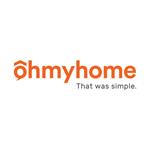 Property Portal Watch Madrid 2022
The 2023 European PPW Conference will bring together 300+ C-Level leaders from PropTech and Real Estate Marketplaces around the world to explore the topic of "Next Gen PropTech and Marketplaces".
The conference will be held on the 4 – 6 October, 2023 at the Novotel Madrid Center.
The Digitising the Real Estate Transaction MasterClass will take place on Tuesday 3rd October – the day before the main conference.
Our Top Showcase Moments
A spotlight shines on us!  
We're the talk of the town!
Crowds clamor for more!